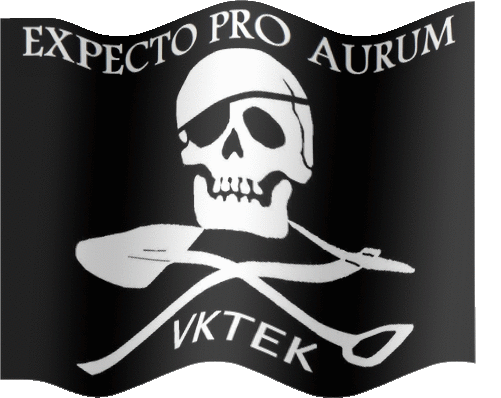 HELPING PROSPECTORS AND TREASURE HUNTERS to FIND MORE BOOTY
Metal Detector Accessories and Solutions for Prospectors and Treasure Hunters EST 2005
Home Metal Detecting Links Prospecting Documents Contacts
---
VK8010

SD/GP PATCH LEAD : AUDIO / POWER LEAD (STRAIGHT) TO SUIT SD/GP MINELAB DETECTORS, HEAVY DUTY - HIGH QUALITY POWER CABLE. HAVE ONE IN YOUR KIT FOR WHEN THE OTHERS BREAK. LENGTH 1.7 METER OR WILL MANUFACTURE TO CUSTOMER REQUIREMENTS

PRICE A$45.00 AUST ( POSTAGE AUST A$4.00 - INTERNATIONAL A$26.00 )

I ALSO REPAIR EXISTING CABLES - ENQUIRE AS TO PRICING

VK8012

GPX PATCH LEAD : AUDIO / POWER LEAD (STRAIGHT) TO SUIT GPX TYPE MINELAB DETECTORS, HEAVY DUTY - HIGH QUALITY POWER CABLE. HAVE ONE IN YOUR KIT FOR WHEN THE OTHERS BREAK. WITH GOLD PLATED PINS. LENGTH 1.7 METERS OR WILL MANUFACTURE TO CUSTOMER REQUIREMENTS

PRICE A$48.00 AUST ( POSTAGE AUST A$4.00 - INTERNATIONAL A$26.00)

I ALSO REPAIR EXISTING CABLES

- ENQUIRE AS TO PRICING

VK8014

SD/GP SHORT PATCH LEAD : AUDIO / POWER LEAD (STRAIGHT) TO SUIT SD/GP MINELAB DETECTORS, HEAVY DUTY - HIGH QUALITY POWER CABLE. HAVE ONE IN YOUR KIT FOR WHEN THE OTHERS BREAK. LENGTH 25CM OR WILL MANUFACTURE TO CUSTOMER REQUIREMENTS

PRICE A$35.00 AUST ( POSTAGE AUST A$4.00 - INTERNATIONAL A$26.00 )

I ALSO REPAIR EXISTING CABLES - ENQUIRE AS TO PRICING

VK8016

GPX SHORT PATCH LEAD : AUDIO / POWER LEAD (STRAIGHT) TO SUIT GPX TYPE MINELAB DETECTORS, HEAVY DUTY - HIGH QUALITY POWER CABLE. HAVE ONE IN YOUR KIT FOR WHEN THE OTHERS BREAK. WITH GOLD PLATED PINS. LENGTH 25CM OR WILL MANUFACTURE TO CUSTOMER REQUIREMENTS

PRICE A$40.00 AUST ( POSTAGE AUST A$4.00 - INTERNATIONAL A$26.00)

I ALSO REPAIR EXISTING CABLES

- ENQUIRE AS TO PRICING

VK8024 v3

TREASURE MATE V3 AMPLIFIER : TO BOOST THOSE WEAKER SIGNALS. USES INTERNAL 9 VOLT RECHARGEABLE BATTERY - SUITS MANY VLF AND MINELAB SD/GP/GPX PI TYPE DETECTORS AND THE NEWER SDC2300 WITH APPROPRIATE ADAPTER AND ALSO THE NEWER GPZ7000 WIRELESS MODULE. HAS VOLUME CONTROL TO ADJUST TO COMFORTABLE LEVEL AND HAS INTERNAL QUALITY SPEAKER. HEADPHONES PLUG INTO THE TREASURE MATE V3 AND THEN PLUG THE AMPLIFIER INTO YOUR DETECTOR HEADPHONE JACK. ALSO HAS CLIP ON THE BACK SO YOU CAN ATTACH TO YOUR BELT OR HARNESS.

ALL MY BOOSTERS HAVE FIXED FILTERING TO ELIMINATE MOST EXTERNAL NOISE, NOT ACHIEVED BY SOME OTHER BOOSTERS ON THE MARKET. MY BEST SELLING PRODUCT. EXCEPTIONAL TARGET AUDIO WITH LATEST GPZ7000 AND SDC2300

– ONLY SOLD IN AUSTRALIA

SUITS GPZ7000 AND SDC2300 WITH ADAPTER !!!!!!!!

PRICE A$140.00 AUST ( POSTAGE AUST PARCEL $10.00 )

VK8025 v4

TREASURE MATE V4.2 AMPLIFIER : TO BOOST THOSE WEAKER SIGNALS. USES INTERNAL 9 VOLT RECHARGEABLE BATTERY - SUITS MANY VLF AND MINELAB SD/GP/GPX PI TYPE DETECTORS AND THE NEWER SDC2300 WITH APPROPRIATE ADAPTER AND ALSO THE NEWER GPZ7000 WIRELESS MODULE. HAS VOLUME CONTROL TO ADJUST TO COMFORTABLE LEVEL AND HAS INTERNAL QUALITY SPEAKER. HEADPHONES PLUG INTO THE TM V4 AND THEN PLUG THE AMPLIFIER INTO YOUR DETECTOR HEADPHONE JACK. ALSO HAS CLIP ON THE BACK SO YOU CAN ATTACH TO YOUR BELT OR HARNESS.

ALL MY BOOSTERS HAVE FIXED FILTERING TO ELIMINATE MOST EXTERNAL NOISE, NOT ACHIEVED BY SOME OTHER BOOSTERS ON THE MARKET. MY BEST SELLING PRODUCT. EXCEPTIONAL TARGET AUDIO WITH LATEST GPZ7000 AND SDC2300

– ONLY SOLD IN AUSTRALIA - THIS UNIT HAS BYPASS SWITCH AND ADDITIONAL TONE CONTROL.

SUITS GPZ7000 AND SDC2300 WITH ADAPTER !!!!!!!!

PRICE A$140.00 AUST ( POSTAGE AUST PARCEL $10.00 )

v

VK8022

NUGGET BOOSTER AMPLIFIER V.2 SD/GP : TO BOOST THOSE WEAKER SIGNALS. USES DETECTOR BATTERY SO NO NEED TO WORRY ABOUT FLAT INTERNAL BATTERIES. SUITES SD / GP MINELAB SERIES DETECTORS. HAS BYPASS SWITCH TO LISTEN TO NORMAL DETECTOR AUDIO AND VOLUME CONTROL TO ADJUST TO A COMFORTABLE LEVEL. ALSO HAS LED ON INDICATOR SO YOU WONT FORGET TO TURN IT OFF AND HAS A 1/4 Inch MONO SPEAKER JACK FOR EXTERNAL SPEAKER.

UPGRADE YOUR OLDER SD/GP MINELAB WITH OUR NUGGET BOOSTER TO HEAR THOSE WEAKER SIGNALS. - AUDIO FROM BOTH HEADPHONES AND AUDIO JACK CAN BE HEARD SIMULTANEOUSLY. SPEAKER or PHONES. REINFORCED PLUGS AND CABLE FOR ROUGH HANDLING. ALL MY BOOSTERS HAVE FIXED FILTERING TO ELIMINATE MOST EXTERNAL NOISE, NOT ACHIEVED BY SOME OTHER BOOSTERS ON THE MARKET .

SUITABLE FOR SPEAKER AND OR PHONES.

PRICE A$140.00 AUST ( POSTAGE AUST PARCEL $10.00 - INTERNATIONAL A$30.00 )

VK8023

NUGGET BOOSTER V.3 GPX : DESIGNED TO WORK WITH THE MINELAB BATTERY BOX WITH OR WITHOUT AMP. ATTACHES TO YOUR HARNESS OR BATTERY BOX. NO NEED TO WORRY ABOUT FLAT BATTERIES AS OPERATES ON DETECTOR BATTERY SYSTEM. HAS BYPASS SWITCH TO LISTEN TO NORMAL DETECTOR AUDIO AND VOLUME CONTROL TO ADJUST TO COMFORTABLE LEVEL. HAS LED ON INDICATOR SO YOU WONT FORGET TO TURN IT OFF. ALSO HAS 1/4 IN JACK FOR PHONES OR SPEAKER OUTPUT. BOOSTS FAINTER TARGETS BETTER THAN BEFORE. THIS UNIT WILL HELP YOU FIND MORE OF THOSE ELUSIVE GOLD NUGGETS. REINFORCED PLUGS AND CABLE FOR ROUGH HANDLING. ALL MY BOOSTERS HAVE FIXED FILTERING TO ELIMINATE MOST EXTERNAL NOISE, NOT ACHIEVED BY SOME OTHER BOOSTERS ON THE MARKET. SUITABLE FOR SPEAKER AND OR PHONES.

PRICE A$140.00 AUST ( POSTAGE AUST PARCEL $10.00 - INTERNATIONAL A$30.00 )

VK8027

ADAPTERS - CAN MAKE UP VARIOUS TYPES OF ADAPTERS

EMAIL ME FOR YOUR SOLUTION


PRICE A$6.00 AUST for 5 ( POSTAGE AUST FREE - INTERNATIONAL A$26.00 )

VK8026

GPX SPEAKER ONLY

SPEAKER TO SUIT THE GPX4500 / GPX5000 BATTERY WITH AMPLIFIER. THE PLUG IS CONFIGURED TO SWITCH THE INTERNAL AMPLIFIER ON. THIS IS ONLY A SPEAKER.

PRICE A$50 AUST ( POSTAGE AUST PARCEL $12 - INTERNATIONAL A$30.00 )



VVK8028 v.5


TREASURE MATE v5 DSAS (Dual Amplifer Speaker System)

AAA

ENHANCE YOUR DETECTOR AND BOOST THOSE WEAKER TARGET SIGNALS WITH MY TREASURE MATE V5 DSAS (DUAL SPEAKER AMPLIFIER SYSTEM). THE IDEA OF DUAL SPEAKERS IS TO HAVE AUDIO EQUALITY IN BOTH EARS AS I HAVE HAD MANY REQUESTS FOR THIS PRODUCT. THIS IS A QUALITY PRODUCT WITH REINFORCED CABLE TO PLUG CONNECTIONS. THE TMV5 DSAS HAS A SWITCH TO SELECT EITHER DUAL SPEAKER MODE WITH THE SUPPLIED SPEAKER INSERTED INTO THE JACK OR YOU CAN USE HEADPHONES ONLY MODE. ALSO THE OTHER OPTION IS TO USE THE UNIT BY ITSELF - SO VERSATILE. TMV5 DSAS ALSO HAS THE STANDARD VOLUME WITH ON / OFF SWITCH. AS WITH MY OTHER TREASURE MATE VERSIONS IT HAS THE 9 VOLT LITHIUM ION CHARGED VIA USB. THE AUDIO CABLE PLUGS INTO YOUR 1/4 INCH HEADPHONE SOCKET / JACK OF THE MACHINE OR THE BATTERY AS THIS DEPENDS ON WHAT MACHINE YOU ARE USING. THE MAIN AUDIO CABLE IS 1 METER IN LENGTH AND THE SECOND SPEAKER CABLE IS 35CM.

PRICE A$165.00 AUST ( POSTAGE AUST PARCEL $10.00 )



NOTE ON AMPLIFIER BOOSTERS

Amplifier Boosters typically amplify the signal of the target well beyond standard audio. Audio boosters increase your chances of hearing faint targets - By amplifying your detectors threshold, it allows you to set the threshold level lower than normal, potentially hearing those fainter signals much easier. Also boosters are ideal on windy days and when scrubbing the coil thru dry leaf matter and good for persons whom are a tad deaf or are a bit tone deaf. My boosters are loud and I've even had some to crank it up even more for some. You can also use speaker or headphones with my units.

I ALSO RE-PACK MINELAB GPX BATTERY BOXES WITH NEW BATTERIES - CONTACT ME ON PRICING AND AVAILABILITY
CHEAPER PRICES DIRECT FROM MY SITE AND PAY NO

FEES
CONTACT ME FOR PRICING AND AVAILABILITY ON PRODUCTS OR FOR SPECIAL REQUIREMENTS YOU MAY NEED.
GOLD NUGGET DONATIONS GRATEFULLY RECEIVED !!!!!!!
GOLD NUGGET PAYMENTS TOO .. ASK ME !!!
SHIPPING PRODUCTS TO ALL PARTS OF THE COLONIES AND WORLD WIDE
Please email : vktek@hotmail.com for all enquiries OR SUGGESTIONS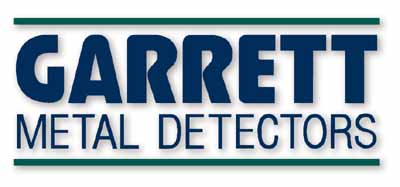 Payments via Paypal , Paypal credit card, Direct Deposit, Postal Money Order or Cheque are accepted.
PROMPT DELIVERY
Some feedback from my very happy

customers
| | |
| --- | --- |
| | Nugget Booster GPX - 5***** ebayer..great item...fast shipping..thank you.. |
| | Treasure Mate v3 - Quality built,value for money. Better with GPZ than SDC in my opinion (#301837257565) |
| | Treasure Mate II - All good , 2 Nuggets 2.5 grms on the first day out with it VERY HAPPY (#301332811591) |
| | This has made my detector the best detector in the world!!! AWESOME ...Thanks a million!!!! |
| | Nugget Booster Amp suit Minelab SD/GP metal detector GREAT IT IS NOW A BEAST (#290445737055) |
| | The BEST BOOSTER speaker combo I have bought, VERY HAPPY , VERY fast postage excellent A+++ |
| | Treasure Mate II Amplifier for Minelab Metal Detector - Very happy with this unit (#300557591958) |
| | Treasure Mate II transformed my Eureka Gold to a fire breathing dragon, superb |
| | Treasure Mate II Amplifier for Minelab Metal Detector (300814203328) |
| | Great service Great Product .. again thanks |
| | AUDIO - PWR LEAD 4 MINELAB GPX GOLD - METAL DETECTOR (#290431562477) |
| | High Quality power lead. Fast ship from the top end to. Very happy prospector here... |
| | AUDIO - PWR LEAD 4 MINELAB SD-GP GOLD - METAL DETECTOR (#290510478063) |
| | Fast delivery, good price, very happy with the signal booster for Minelab 4500 |
| | Nugget Booster Amp suit Minelab GPX metal detectors (#290431054194) |
| | prompt and super efficient Great Product better than the Rooster Booster |
| | AUDIO - PWR LEAD 4 MINELAB GPX GOLD - METAL DETECTOR (#290430728227) |
| | Superfast delivery - A1 quality - see u next time |
Please email : vktek@hotmail.com for all enquiries OR SUGGESTIONS Currency converter
You are visitor
Last updated 20 OCT 2022